About
Aaron Johnson Joinery
We have an ethos of relentless investment in technology, new materials, training and most importantly good people.
Purchasing new timber windows and doors can often be a daunting prospect for many customers for a multitude of reasons. We understand these issues and over the years have developed a system of operating whereby the whole process is managed by us in house, from initial enquiry through to final fitting and sign off. No external contractors are used for things such as site surveys and fitting. It is all done by us.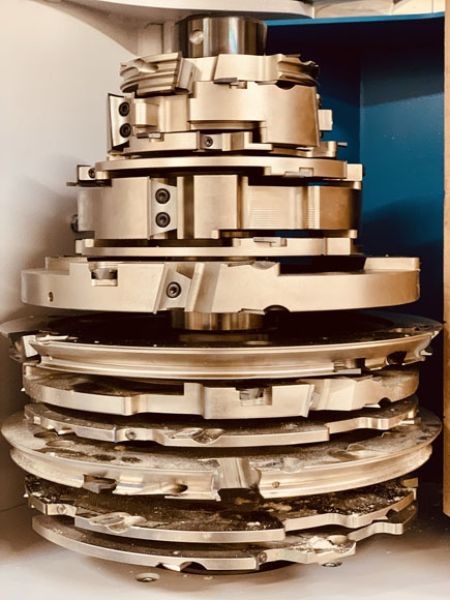 Our History
Aaron Johnson Joinery started in early 2001 when the now director and founder Rory Johnson graduated with a degree in design from Nottingham Trent University. A spell as a design manager in London taught me a great deal about the design process and developing relationships with customers but did nothing to satisfy my passion for joinery and working with wood.
Now 20 years later after three changes of premises and a great deal of hard work we are now one of the best equipped and well respected joinery firms in the midlands, with a solid reputation for quality and integrity with a wide portfolio of work and large customer base.
Our Ethos
We only FSC approved hardwoods from a small pool of trusted suppliers. We don't use any subcontractors and our fitters are all full time employees. We take our envirmental responsibilties very seriously and process all out wood waste into briquettes to be used as Bio fuel or on wood burning stoves. Place the image of the Falach briqueting press next to it.
Our Team
A technologically advanced joinery shop is useless without a highly trained team to operate it. There is no point in relying on the latest CNC machinery and CAD design if you don't have a skilled group of people who care about the end result. This is why all our timber windows and doors are hand finished once they are machined and quality control is built into our work process at every stage. From initial selection of timber sections for the cutting list through to final sanding by hand the old fashioned way to our own custom built spray shop and final glazing, we take pride in our work and never allow anything to leave the shop that we each wouldn't put our name to.
Specialists In Timber Windows and Doors Across The East Midlands
We work tirelessly to ensure every stage adds value and can guarantee an unbeatable turnaround time. Choose Aaron Johnson for unparalleled quality, service standards and convenience.
"Rory and his team did an absolutely fantastic job on our sash windows. The standard of workmanship was exceptional and all completed on time as agreed. Could not be happier with the finished result - would highly recommend to anyone either refurbishing or replacing their sash windows."

"We are very pleased with our new sash windows. It's very rare that we get work done on the house that we are 100% happy with, but these windows are not only beautiful but clearly very well made. The fitters were polite, prompt and friendly and did an amazing job."

"We're delighted with the work Rory did on our windows. We live in a conservation area and so were resrticted on what we could do to install double glazing. We looked at replacing the windows but that was prohibitively expensive. Instead Rory has refurbished the frames and installed new sashes. It's a great job and a high quality finish. I'm confident they will last for decades."

"Fabulous, high quality job by Rory and the team at our daughter's flat. Two sash and two casement windows, beautifully made and efficiently fitted have made it warmer and quieter as well as looking great. Thank you."
Getting your new windows & doors
Our own team of fitters are employed as part of our team. This is the only way we can guarantee the same care and attention in the final fit and finish as was maintained during manufacture. No commission based sales reps are used and in fact the director Rory Johnson still insists on carrying out all initial equirys and site surveys personally.
Our entire process is intentionally transparent to put our customers at ease. Visits to our workshop to see your windows or doors being made are quite common and even encouraged.